Collecting Reviews by SMS/Text
In 2020, let's face it - everyone has cell phones. With those cell phones, comes installed applications like Yelp and other random review applications. Delivering a message directly to that customer's phone asking them to leave a review will make things much easier for everyone. That customer won't need to try and find your review site but instead, simply click a link. More than 70% of consumers surveyed said they would leave a review if asked. Our SMS feature will allow you to contact your customers and ask them to rate their experience with your company. All numbers assigned, will have a dedicated local number based on where your business is located. If you're not using this technology, you need to. It works very well with most of our clients.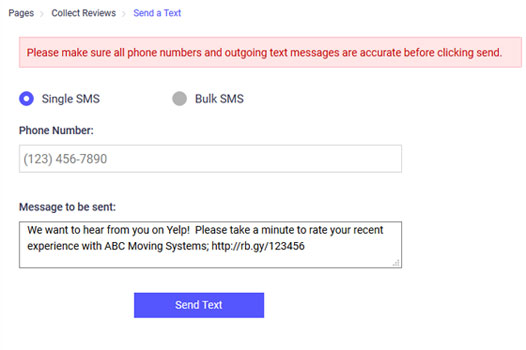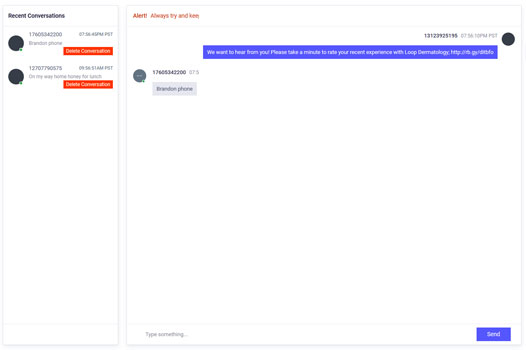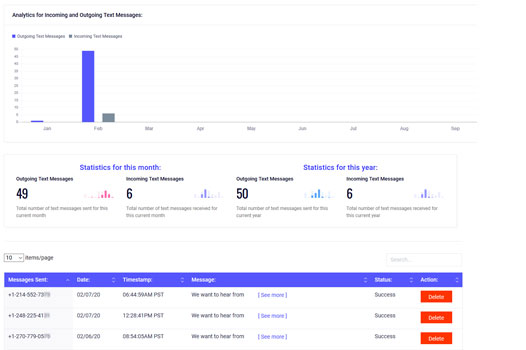 Send a SMS
Generate more positive reviews by using our SMS feature from within our dashboard!
Get started today